Award Winning Beer!
Fresh from the Australian International Beer Awards, where we had a clean sweep of Bronze medals. We were stoked to be recognised continuing our consistent 4-year streak of medals.
Who is Lord Howe Island Brewing Co.?
Who we are
Just two mates
Lord Howe Island Brewing Co. was started by two mates, Anthony Riddle and Christian Young, who wanted to celebrate the Island's natural fauna and flora through world class beverages.
We also wanted to share the Island's unique endemic species that occur nowhere else in the world.  We hope you enjoy these products as much as we do!
Anthony is a 6th generation Islander and lives on the Island with his family.
Christian grew up on the Island each summer for 24yrs with his family
Why don't we brew at scale on Lord Howe?
A few reasons
We are building a small brewery on Lord Howe for our research & development of new brews, which utilise the many unique botanicals found on the island.
Lord Howe relies on rainwater as its sole water source. It's hard to brew at scale when you are the mercy of the clouds.
Minimise the footprint/impact on Lord Howe.
Freight to and from the Island is extremely expensive, so we only ship to the island what we need to. The rest we keep on the Mainland.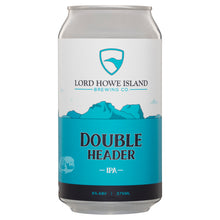 Where do we Brew?
Various places on the Mainland
We are building a small brewery for research and development on Lord Howe, however, we brew in Sydney with some of Australia's best Independent Brewers.
We work with our brewers on recipes specific to our market on the island as well as mainland for different styles and flavours. The family owned, independent brewers we work with are a fantastic support to us.
We are an on Island business licensed through the Lord Howe Island Board since 2019 and a Member of the Lord Howe Island Tourism Association.
Part of each sale of our products goes toward supporting community and eco programs. The latest activity was cash support for our Island Hospital to purchase an Ultrasound.